ACCOMMODATION
The organization of INFLA-FMA 2012 has reserved 15 rooms for the conference participants at hotel Patio de la Cartuja. Those rooms are available for the participants UNTIL MARCH 19th. The details for the hotel are the following:
Address: Calle Lumbreras, nº 8, 41002, Sevilla, España.
Phone: +34 954 90 02 00. Fax: 954 902 056
RESERVATIONS: Reservations will be made by e-mail at reservas@patiodelacartuja.com pointing out that the reservation is for the INFLA-FMA conference.
Special prices for the conference are as follows:

Apartment for one person: 66.65€
Apartament for two people: 93.50€
Apartament for three people: 118.50€
Breakfast per person (optional): 6.45€
The conference site is within a walking distance from the hotel, only 10 minutes. See the map below.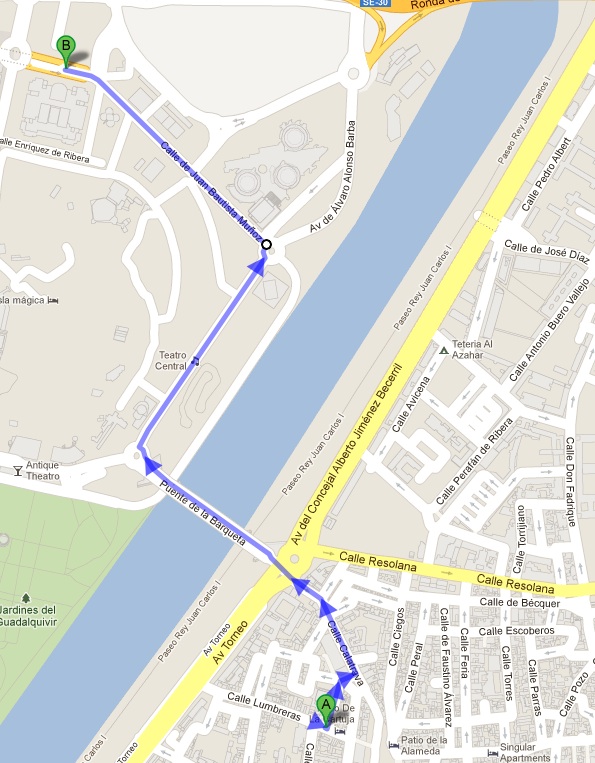 Otro hotel que está muy cerca de la escuela de ingenieros es el Patio de la Alameda.